By Greg L | 25 April 2011 | National Politics | 16 Comments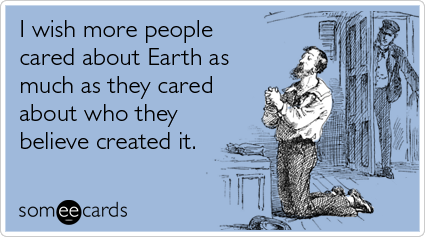 Days are reserved for honoring the objects of their devotion.  Sacrifices are called for as a measure of public piety.  Doctrine is believed as a matter of faith.  Regular gatherings are held among the faithful, and evangelists spread out across the land to proclaim the gospel.
And now, at Easter, that religion — what it actually is by all outward appearance — competes directly with Christianity.
For the love of God.
Tweet This
The opinions expressed here are solely the views of the author, and not representative of the position of any organization, political party, doughnut shop, knitting guild, or waste recycling facility, but may be correctly attributed to the Vast Right-Wing Conspiracy. If anything in the above article has offended you, please click here to receive an immediate apology.
You can follow the discussion through the Comments feed. You can also pingback or trackback from your own site.
16 Comments
Leave a Reply
Views: 2257